Step 1. Click on Forgot your password

Step 2. Confirm if you understand the consequences of reseting the password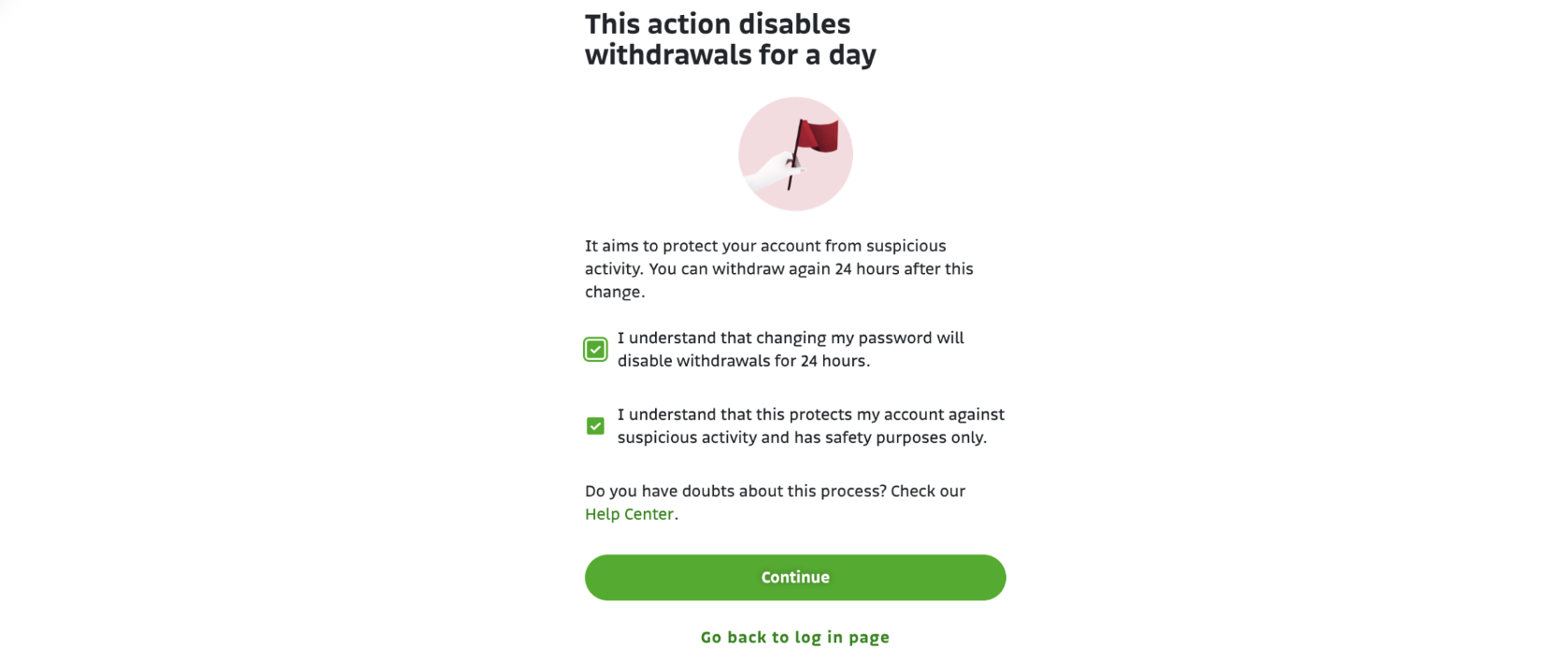 Step 3. Select the type of account and enter the data with which you registered in Bitso: country of residence, email and your date of birth.

IMPORTANT: the country selected on this formulary needs to be the one registered in your Bitso account, even if you are in a different country at the moment.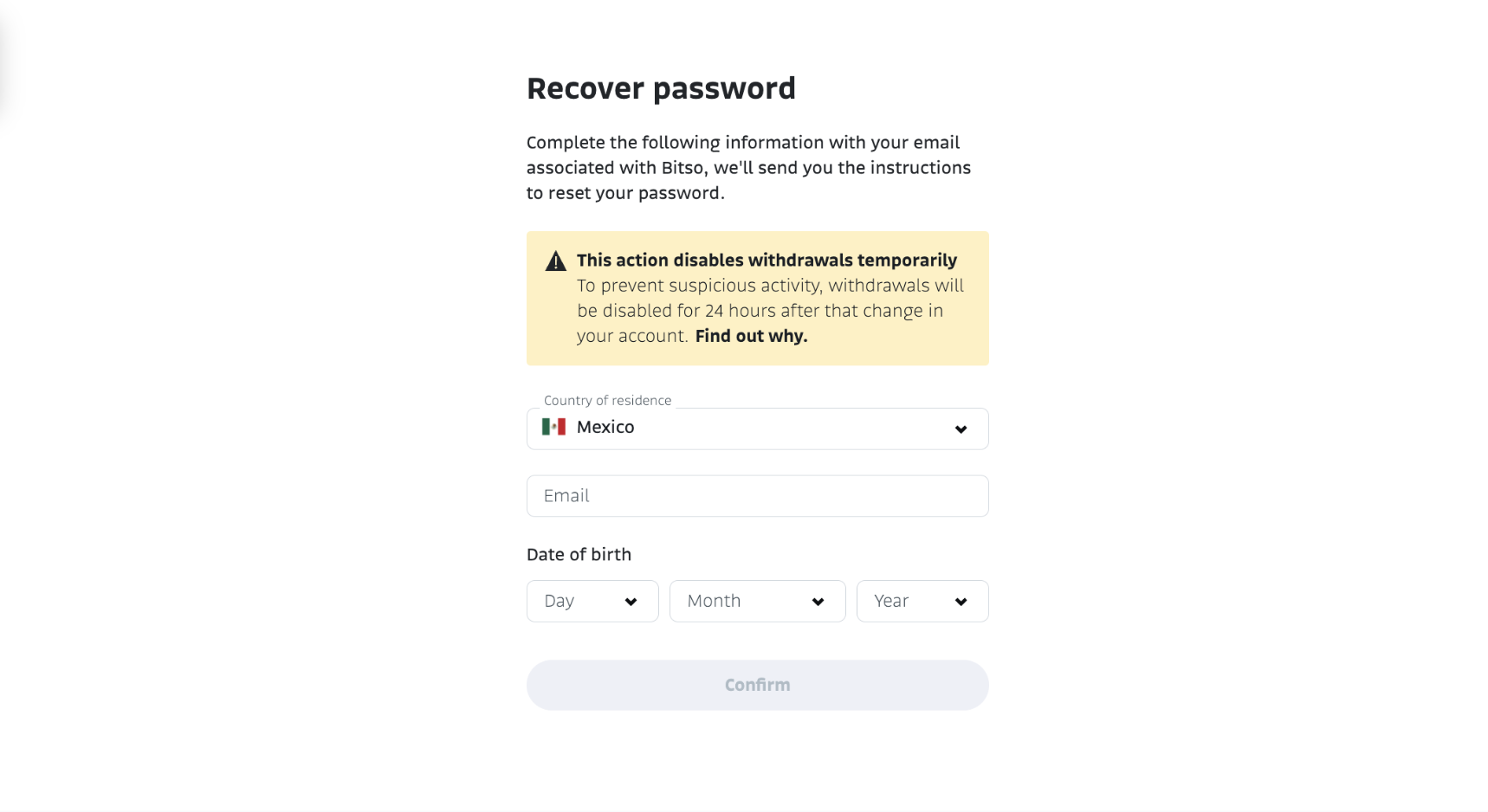 Step 4. In the event that you receive a "Records not located" message, it is because the data you entered in the form does not match the ones you registered when you opened your account. In this case, you can try again or contact us through a chat.

Step 5. Once the previous steps are completed, you will receive an email with a link:
a) Reset password that, when clicked, will send you an SMS message to the registered telephone number.
In case the button does not work, copy and paste the link that appears at the bottom of the email into your browser as shown in option b)
Step 6. Enter the SMS code that has come to the phone number and confirm.
Step 7. Enter your new password. We recommend that you enter a password of at least 8 alphanumeric characters, and never use repeated passwords.
Once you have confirmed the password change, the page to log in with your new password will open.
Change the password from your account.
Step 1. Select the Profile option, then Security, then Password and change.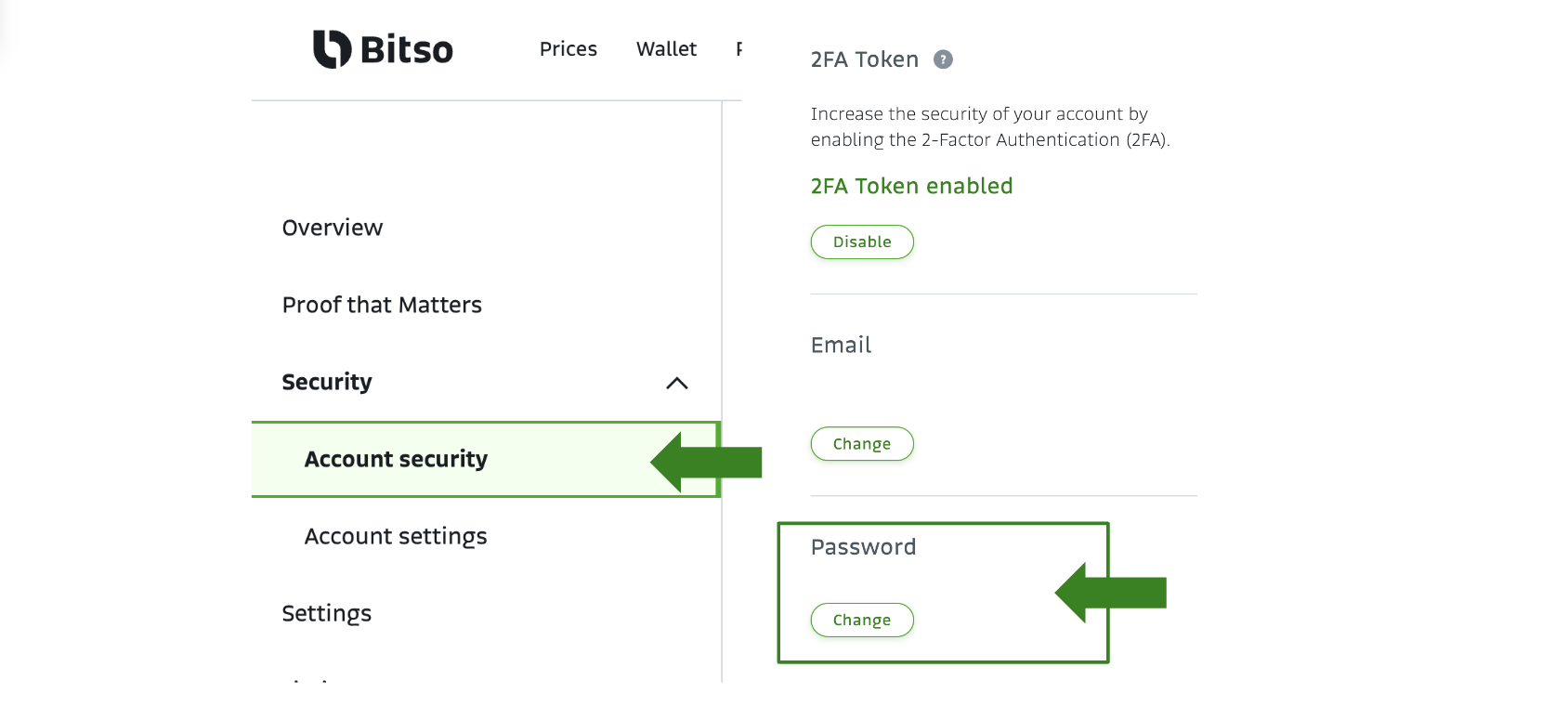 Step 2. On the next screen, you must enter the information requested and confirm the change.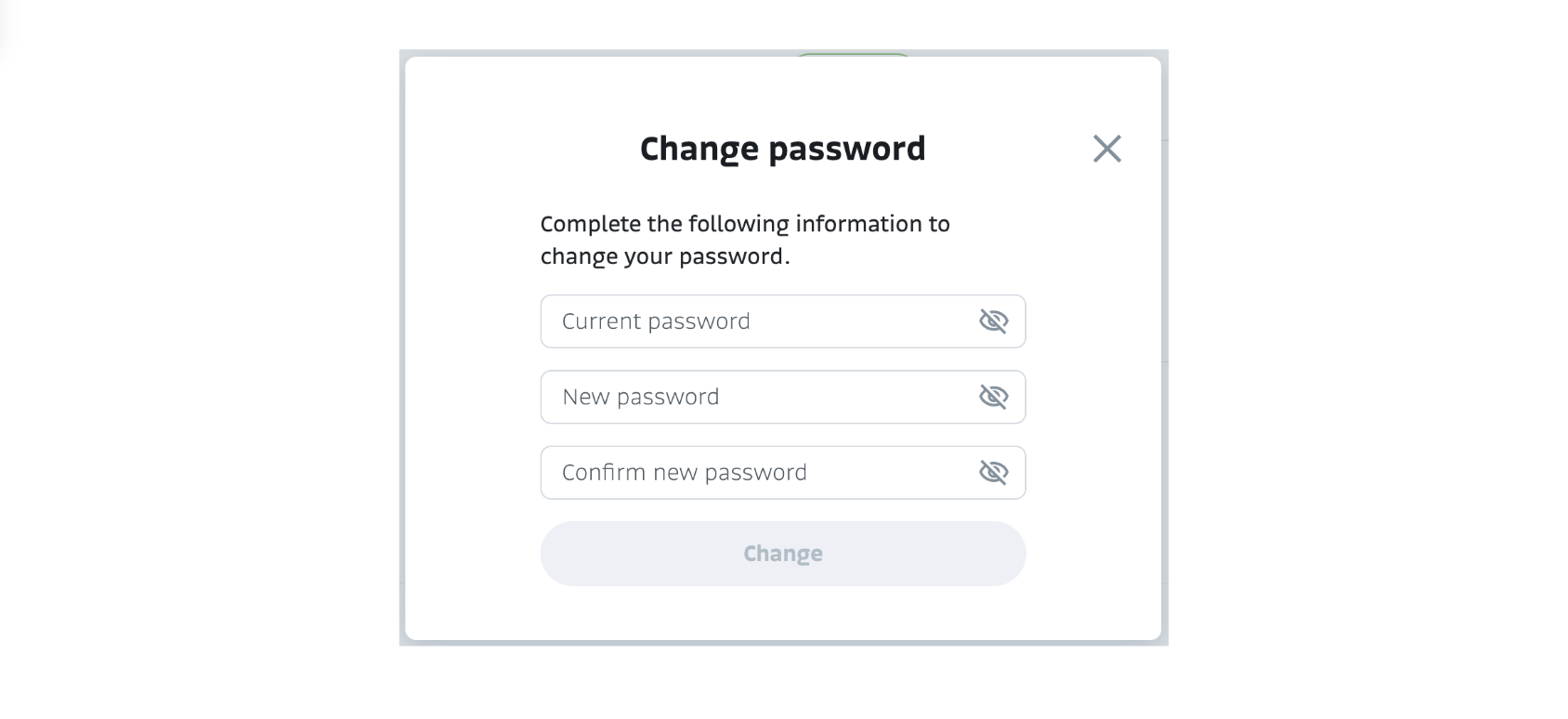 If the problem persists, please contact us by starting a chat from our Help Center, selecting the options "I can't access my account" > "I forgot my password".
Once these requirements have been sent, one of our agents will follow up on your ticket within 24 to 48 hours, keeping you informed of the progress of your request.