The 2FA security (for its acronym that refers to Two-Factor Authentication) is a complementary method to your password to validate your identity.
Before we start
You'll be asked to write down an emergency code, so make sure you have a place where you can store it safely.
A pen and paper will do, but an app that saves passwords with an option to keep notes is better.
How to activate 2FA security on your account?
Step 1. Download a 2FA app on your phone. You can choose the one you prefer.
Step 2. Log in to your Bitso account via your preferred internet browser (this can only be done on the web version at Bitso.com).
If you normally use the app, we may ask you to authorize this login

Check out this tutorial: How to authorize a new device?
Step 3. Go to your profile and click on "Security" on the menu on the left, then click the green button that reads "Activate" under the "Two-Factor Authentication (2FA)" heading.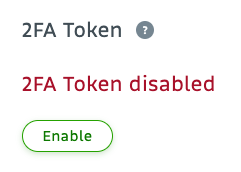 Step 4. Open the 2FA app on your phone. Depending on the app, press the plus sign (+) or click "Add new account", most apps let you name it so you know which site the code belongs to.
Step 5. Scan the QR code or manually fill in the key or secret code that you see on the screen.
Step 6. You will see a code in your 2FA app that changes every 30 seconds. Enter this code on the Bitso website and click "Enable".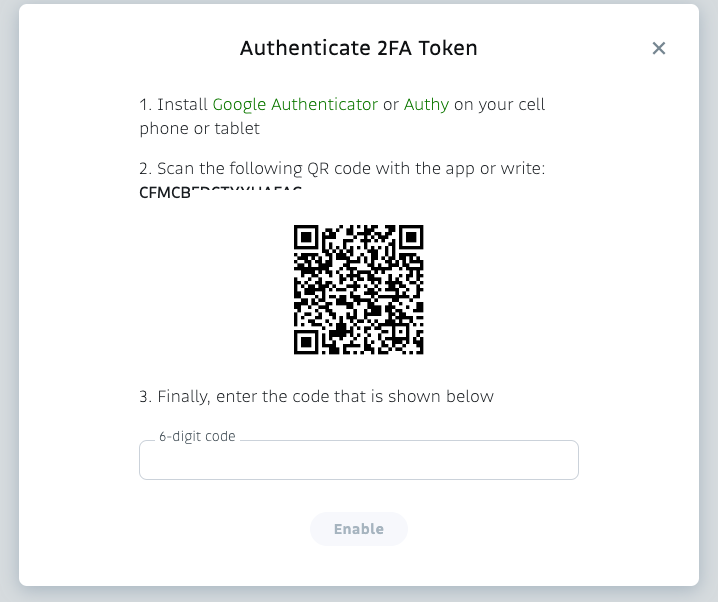 Step 7. Store the emergency code in a safe place, as anyone with access to this code can disable 2FA security on your account.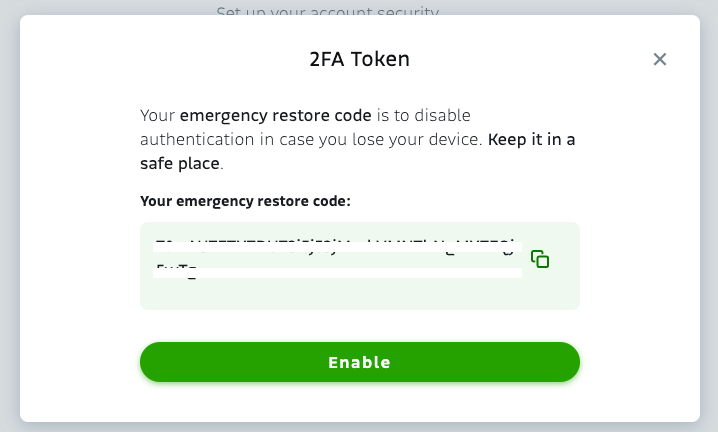 This emergency code is the only one that can disable 2FA security manually when you are logged in.


If you don't have access to the app, if your phone is lost or stolen, and you don't have your emergency code, you'll need contact support through Bitso's 24/7 chat.
Step 8. Congratulations! You now have 2FA security enabled on your account. Every time you log in to your Bitso account, you will have to fill in the corresponding random code.