Before you start
Bitso Transfer is an instant and commission-free way to send and receive fiat or crypto through any email, cell phone number, and QR that is part of the Bitso community. You won't have to go through a blockchain or a third party to send or receive Bitso Transfers, eliminating fees.
How do I send a Bitso Transfer from the Bitso app?
Step 1. Enter your Bitso app and select the "Send" option in the top menu. Next, click on the currency you want to operate with and enter the amount to withdraw to enable the "Next" option.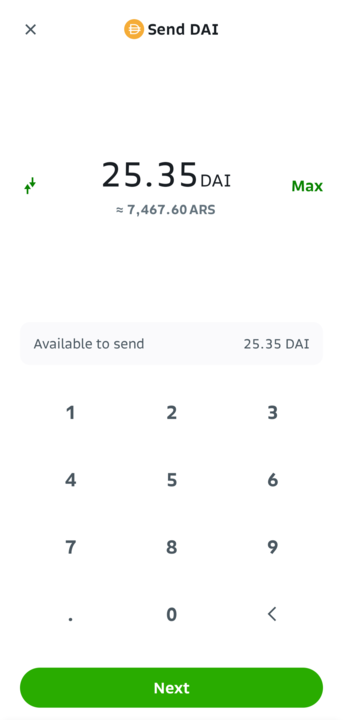 Step 2. Select the "Bitso Transfer" option and enter the email or phone number to which you want to send the funds. You must use the email or telephone number registered in the Bitso account of the person on the receiving end.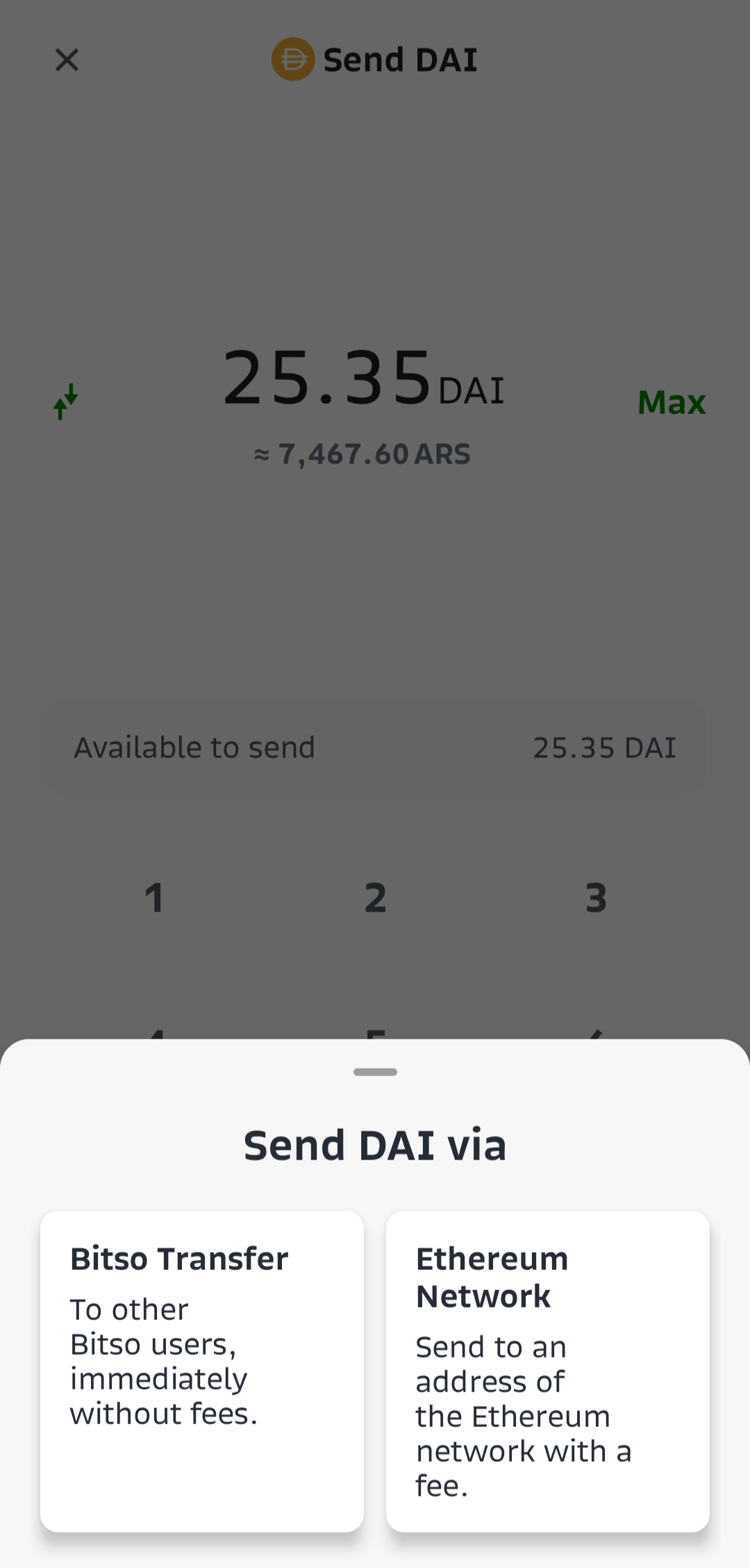 Step 3. Done! Your Bitso Transfer will be sent immediately, and you will receive an email with your transfer details.
Important: It is possible to make a Bitso Transfer to someone who doesn't have a Bitso account: in this case, the person will receive a text message or email with a link to register and open an account. Subsequently, the funds will be credited to their profile. The maximum time to claim the Bitso Transfer is 72 hours. Otherwise, the funds will be returned to the account of origin.
Get your QR to receive funds or scan a QR to send funds
Enter your app and select the icon in the upper right corner. You will be given the option to scan a QR code with your camera, or if you slide the white menu up, you will be able to access your code and receive funds from another Bitso user.