Every Bitso user has to authorize at least one device to access their account and start exploring the cryptoverse here.
When you replace your phone or computer, or if you don't recall having authorized a device that has access to your account, it's important you make sure to remove old or unknown devices so they are no longer authorized to log in to your Bitso account.
To remove authorized devices, simply login to your account here: https://bitso.com/r/user/devices.
You'll be directed to a screen that should look something like this.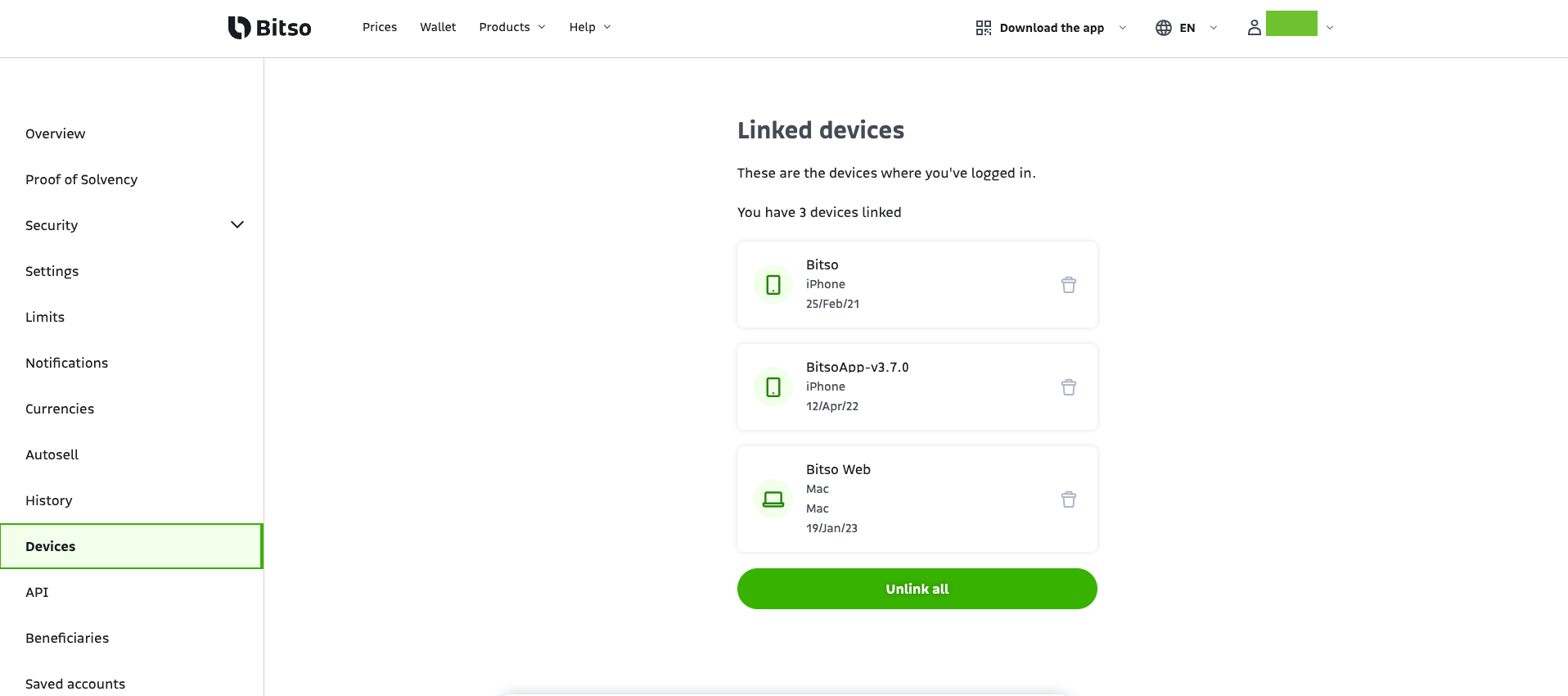 Here you'll find all the devices that were ever authorized to access your Bitso account.
To remove any unknown or old device, just click on the trash bin next to the device name:

Once you've clicked on the trash bin, you'll only need to confirm that you want to remove the device by clicking on Continue:

To make sure the device has been removed, find the following confirmation message, which should appear right after you click on Continue:

That's it! The device has been removed and will no longer be able to log in to your account.
If you need help you can reach out to our support team on Bitso's 24/7 chat. Click Here