Before getting started:
Make sure your funds are in Colombian pesos. If you have crypto, you'll need to convert them first.

You can only send to a bank account under your name.

Before sending Colombian pesos, your ID needs to be registered and validated in your profile.

Check your monthly limits before depositing

here

.

We recommend you to have your bank details close by. Make sure you enter the right information before sending.
How to send?
Step 1. Log into your Bitso app and select the option "Send".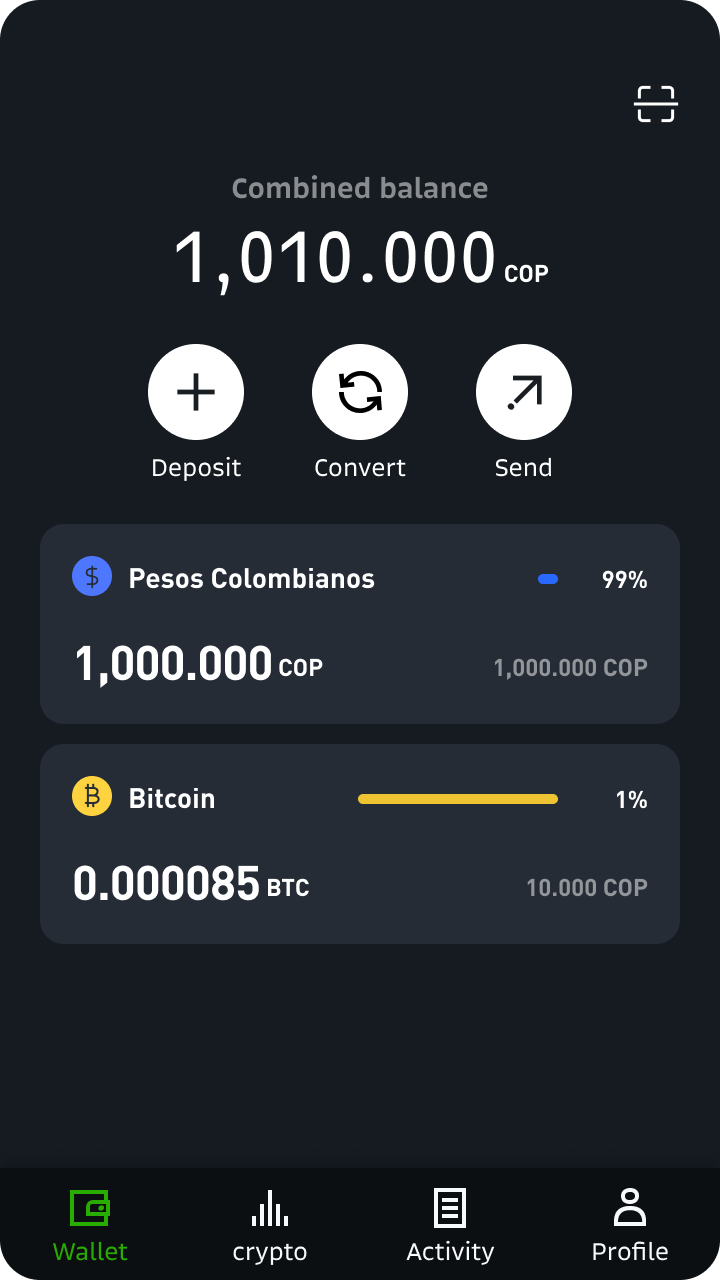 Step 2. Tap on "Colombian pesos" and enter the amount to send. This should be higher than 10.000 COP (remember to check your limits and increase them if you want to send an amount that is higher than the limit you had set).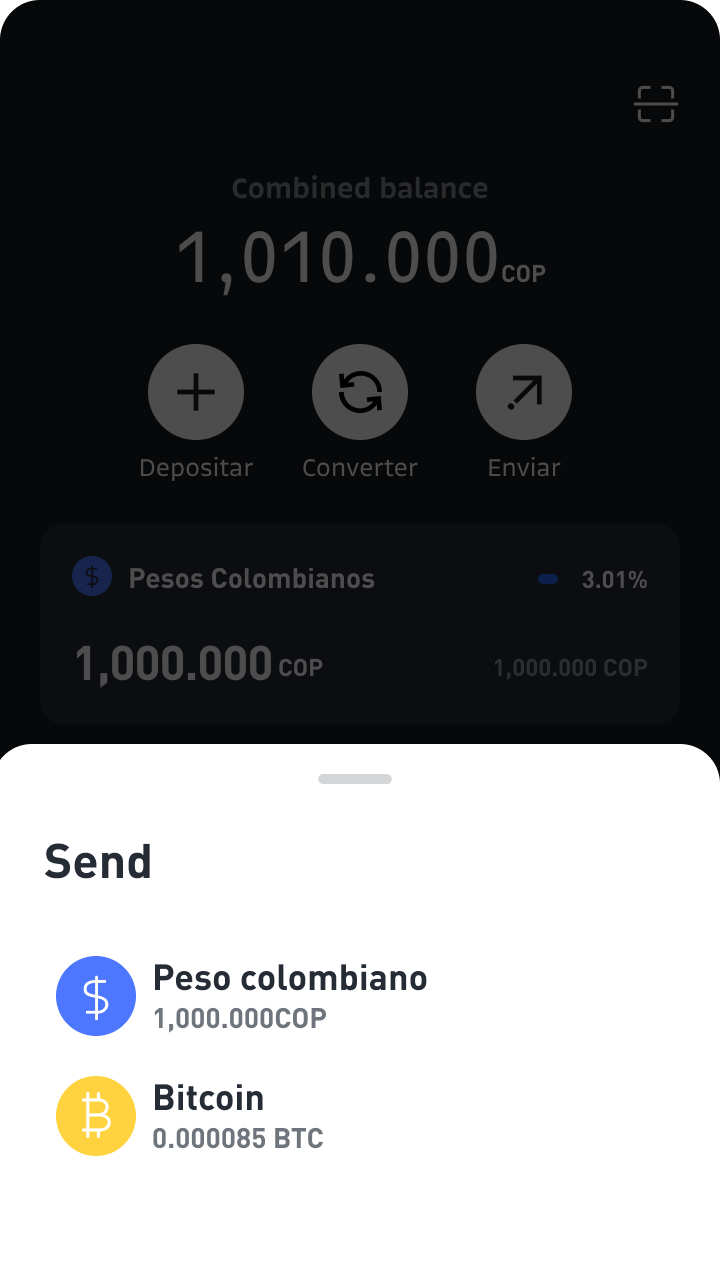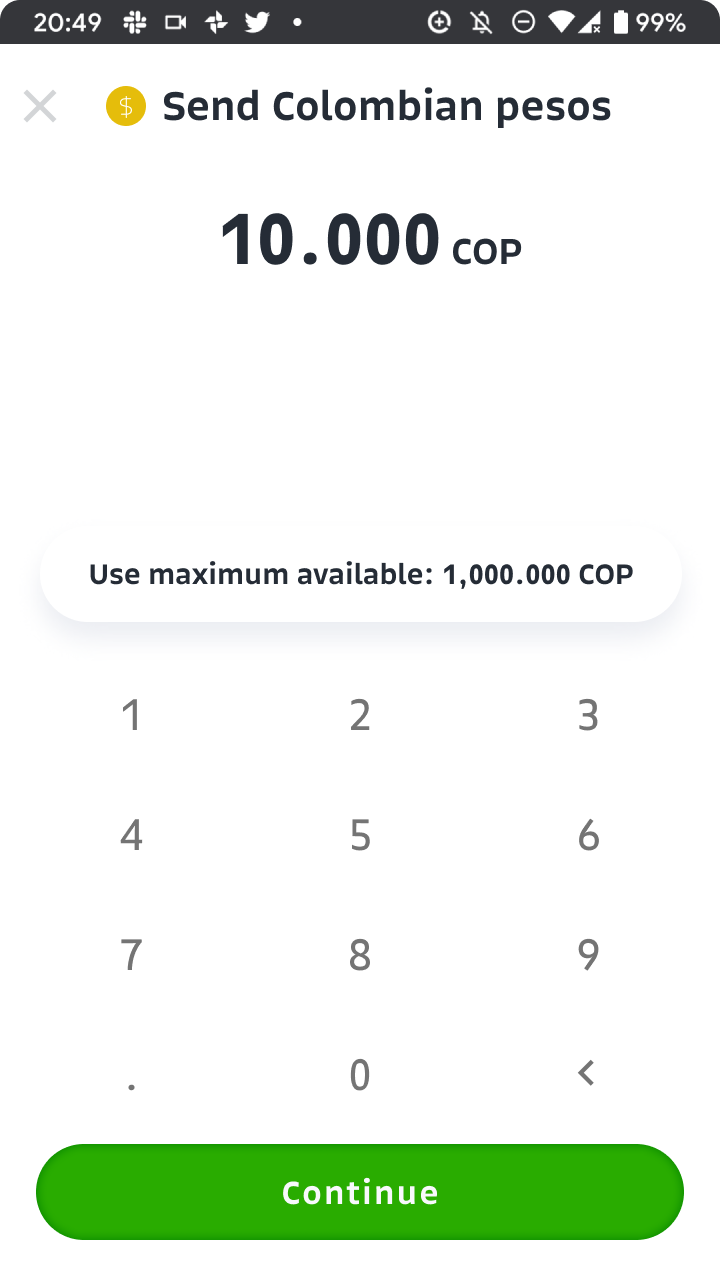 Step 3. Select "Bank Transfer" to send money to a bank account.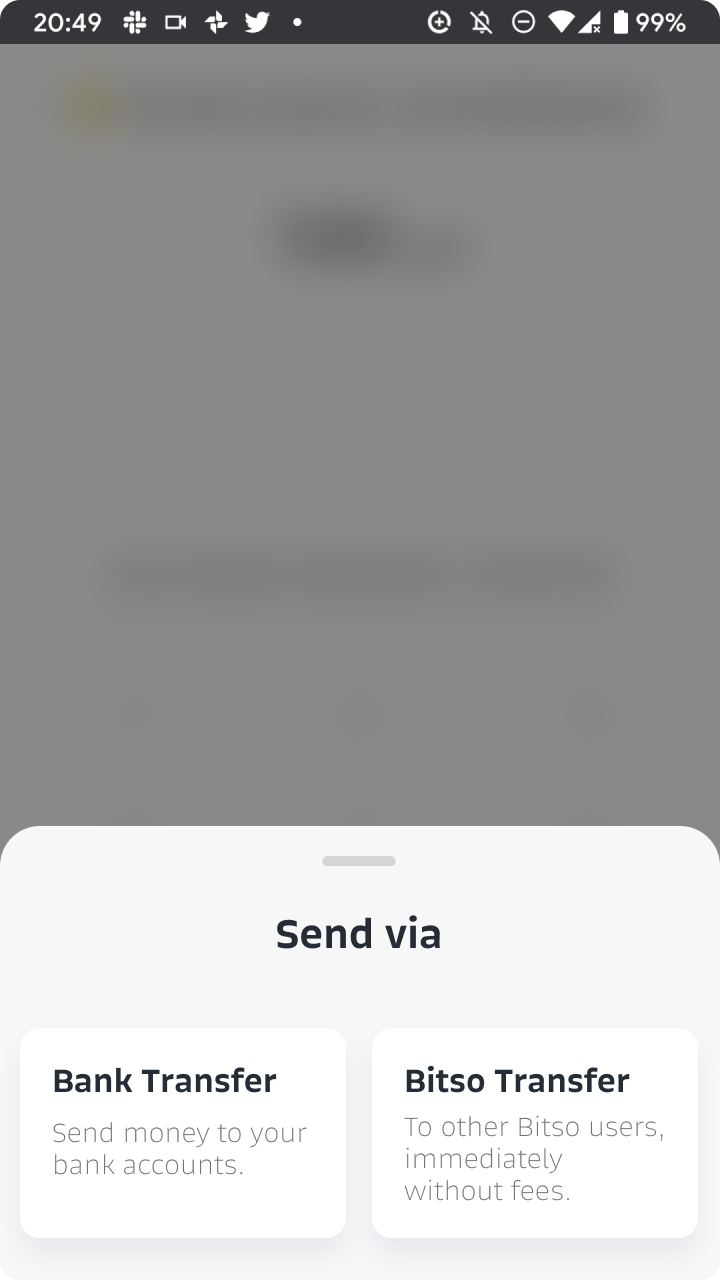 Step 4. Select the bank, enter your account number and choose the type of account. Keep in mind that you can only send to bank accounts under your name.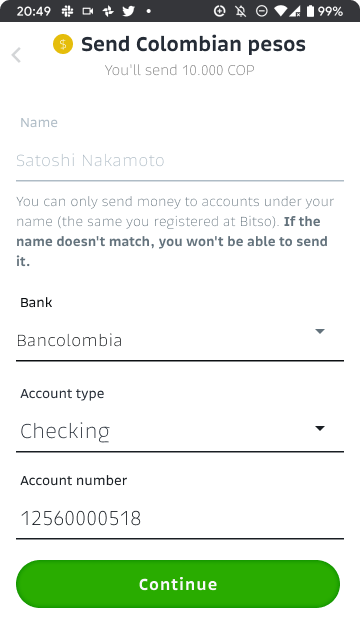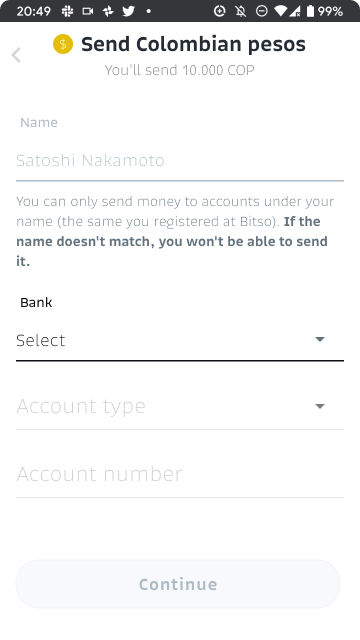 Step 5. Review all the information and make sure the data is correct. If it's not correct, it will be rejected.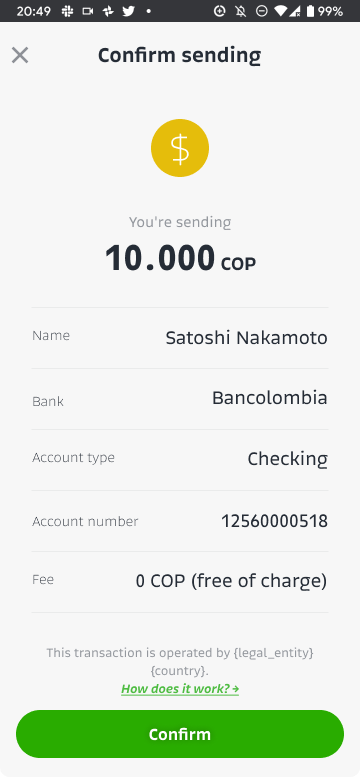 Step 6. That's it! The money you sent is on its way, and you'll see the funds in your bank account in the next 24 hours.